Help To Get Your Site Seen
Services We Provide
A MUST HAVE PRODUCT FOR MARKETERS
Advertising Partners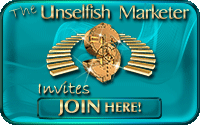 Domains
Search For Your Perfect Domain Name
View All extensions
View Extensions Prices
Search for Premium Domains For Sale

Rotating List of Top Domains, Domain Auctions or Recent Sales
We provide daily-updated lists of recent sales in the domain aftermarket, currently running domain auctions, as well as the best new domains available for sale.
---
PerkZilla
With PerkZilla you can automatically deliver content, bonuses and more in exchange for emails & social shares. Encourage visitors to subscribe for incentives such as discount coupons and PDFs to capture leads then give away MORE bonuses and rewards when new subscribers share your offer with their friends.
Harness the power of 'word of mouth' referrals to explode your subscriber numbers - It's list building on overdrive! Read More ...