Engaging Videos In 3 Steps
PROMO VIDEOS
DISPLAY VIDEOS
LOGO INTRO VIDEOS
YOUTUBE END-SCREEN VIDEOS
50 SPECTACULAR TITLES
INSTAGRAM MARKETING GRAPHICS
FACEBOOK MARKETING GRAPHICS
A MUST HAVE PRODUCT FOR MARKETERS
Advertising Partners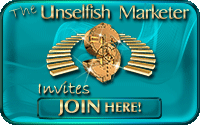 Web Hosting
At RNREWebSite Design, we offer managed Web hosting services for our clients. Our Web hosting is primarily offered as a value-added service to our Web Development customers. We provide a state-of-the-art data center and server performance specialists to keep our customer's Web sites running at peak operation.

Our Web hosting service includes:

A fully redundant, secure environment that includes backup HVAC, uninterruptable power supply, backup generators, 24-hour security and 24-hour network monitoring and management.
24 x 7 server uptime monitoring, notification, and resolution.
A controlled (temperature, humidity, static and airborne particles) environment designed for maximum server reliability.
Multiple-SCSI backup cluster system for data storage and recovery.
Advanced fire suppression systems.
OC-48 SONET Ring connectivity to multiple backbone providers POPs
Dedicated or shared server availability.
Web site traffic statistics updated daily. 24 x 7 access to Web-based reports.
What does all this mean for your business? Our state-of-the-art network and data center guarantees faster and more reliable service. And our commitment to adopting the best technologies available means that we'll continue to provide unbeatable speed and reliability.

We invite you to contact us anytime to learn more. or If you already know what you want Click Here and browse threw our different packages for the perfect one for you.
---
PHP Encoder 10.0


IPF produces a software installer to deploy your web products to any remote server having an FTP or SFTP login. This makes the user install experience similar to installing a local product, without the hassle of FTP clients and archives.
Key features of installers


Easy install of web based applications to local or remote servers.
Create Windows installers from Linux or Windows.
Automatic installation of ionCube Loaders for PHP if required.
Support for multi-language installer messages and support files.
Assign custom permissions to files or folders.


Read More ...